Strengthening core business operations rooted in local communities and utilizing our growth strategy to expand our scope of operations.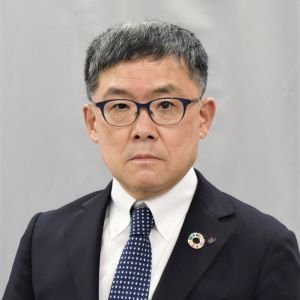 Thank you as always for your continuing patronage and support.
Serving as a comprehensive facility engineering corporation, Chudenko creates high-added-value lifestyle and business environments as part of efforts to contribute toward societal development and growth. These activities comprise our corporate mission.
Chudenko has five construction and installation work divisions. In the areas of electrical, air conditioning duct and information communication equipment installation, we actively pursue business activities through a framework that unifies our sales and installation-related departments while striving to strengthen our operational base, and through power line, transformer, and electric power production and supply construction and installation work we contribute to the stable provision of electric power for Japan's Chugoku region.
As the business environment in which we operate undergoes major transformations, we are pursuing four primary measures as outlined in our mid-term management plan for FY 2015-17, which was established based on the central concept of strengthening and further growing business foundations to ensure sustained Chudenko Group growth into the future. Those four measures are maintaining and expanding numbers of orders, maintaining and increasing profits, cultivating personnel who further vitalize the company, and improving quality. Furthermore, we are proactively investing in human resources training, M&A and other areas with an eye toward the Group's future.
In addition to the four measures mentioned above, we are also making steady changes and innovations in working styles to meet the demands of the times.
Our Group has recently established the Chudenko Medium- to Long-term Vision, which outlines what we hope to achieve as an organization by the time we reach the 80th anniversary of our founding in 2024. The underlying theme of this vision is innovative change and growth in the Chudenko Group. By 2024, we hope to be an organization that provides fulfilling work environments and careers for our employees while making our presence known not just throughout the Chugoku region, but also in other Japanese urban areas as well as overseas locations, growing as a corporate group by cherishing our employees and the people we work with while expanding our fields of business operation. Coming together as a unified group, we will strive to achieve the aims of this vision while further boosting our corporate value in order to earn deep-reaching trust and a good reputation among all stakeholders. We look forward to building a stronger Chudenko Group together with you.
Representative Director and PresidentAkira Sakotani