Corporate Data
Name
CHUDENKO CORPORATION
Established
September 29, 1944
Capital
JPY 3,481,905,850
6-12 Koamicho, Naka-ku, Hiroshima 730-0855
TEL 082-291-7411(Rep.)
Number of Employees
3,631 (as of April 2017)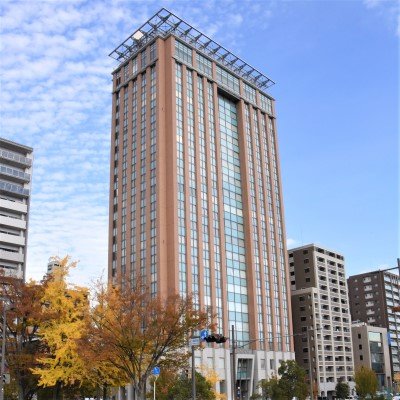 Company Motto
A heart of truthfulness, a heart of honesty with no ill feelings, a pure heart, a selfless heart
Corporate Philosophy
Corporate Mission
As a general equipment engineering company, we contribute to the development of society through creating value added to everyday life and the business environment for our customers.
Business Mindset
Obtain trust from customers and shareholders and become the company of choice.
Be environmentally friendly while meeting strict quality standards.
Improve and enhance technical capability in general.
Be mindful of people and promote a working environment that is safe and energetic.
Maintain a strong business foundation by securing orders and promoting efficient management.
Corporate Guidelines
Establish trust with customers with one's whole heart, and always be aware of customer satisfaction and results when taking action.
Be responsible and proactive when working, and aim for speedy decision making and accelerating business processes.
Don't stick to conventional methods; always be flexible and have that spirit of challenge.
Stick to social rules and be mindful of common sense in one's actions.
Environment Policy
Fundamental Philosophy
Chudenko is considerate of the earth's environment, and understands living with nature as an important theme in our business. Through employing our technological prowess as a general equipment engineering company, we contribute to creating a happier tomorrow and a healthy and comfortable environment.
Basic Policy
Through establishing and operating an environment management system, we work towards continued environmental improvements and prevention of environmental pollution.
We set our goals for environmental protection, and revise them periodically.
We strive to reduce environmental load through actively undertaking energy conservation, resource conservation, waste reduction, and recycling.
While we promote development of environment related technology, we also actively suggest products and construction work with less environmental impact.
We abide with environmental laws, regulations, and agreements in our activities.
We perform training to prepare for emergency situations and prevent such situations from happening.
We raise employee mindfulness towards environmental protection through education and training.
Line of Business
Electric Work
Light/Outlet Equipment
Image/Sound/TV/Broadcast Equipment
Power Receiving/Transforming Equipment
Plant Equipment (Includes Instrumentation/Explosion Prevention Work)
Energy Related
Wind/Solar Power Generation System
Cogeneration System
Energy Saving Power System
Private Power Generation System
Distribution Line Work
Electric Line/Distribution Line/Leading Wire/Underground Line Work
Information Communication Equipment Work
Internet/Intranet Equipment
CATV/Community Wireless System/Telephone Equipment
LAN Equipment
Optical Communication Equipment
Mobile Communication Equipment
System Integration
Integrated Information Wiring
OA Floor Equipment
Air-conditioning/Plumbing Equipment Work
Air-conditioning/Cooling and Heating/Water Supply and Drainage/Sanitation/Environment Equipment
Clean Room System
Water Utility Work
Office/Household Water and Sewerage Facility
Industrial Water and Sewerage Facility
Environment Related
Recycle System
Heat Storage System
Disaster Prevention/Firefighting Equipment Work
Fire-alarm Equipment
Theft Monitoring/Alarm Equipment
Firefighting/Evacuation Guidance Equipment
Renewal/Renovation
Building Equipment Renewal
Housing Renovation
Pylon Work
Civil Engineering and Construction Work
Construction, Maintenance, and Repair of Roads and Architecture
Design/Production/Sales/Repair/Installation/Maintenance of Electric Equipment
Distribution Board/Supervisory Panel/Control Board/Power Source Equipment/Communication Device/Heavy Current Device/Various Measuring Devices/Others
Software Development
Planning/Development/Sales/Rental/Operation/Maintenance of Software and Information Processing System
Consulting/Maintenance Business
Energy Saving Diagnosis/Support Business
Disaster Prevention/Firefighting Equipment Inspection